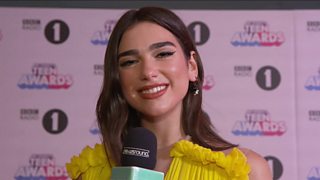 Celebs tell us about their teen heroes
BBC Radio 1's Teen Awards is all about celebrating inspirational people and their amazing achievements.
More than 10,000 fans packed The SSE Arena in London to honour the UK's unsung teenage heroes as well as the year's best music, online, sport and entertainment stars
The incredible show was hosted by Nick Grimshaw and Rita Ora, with musical performances from Liam Payne, The Vamps, Camila Cabello and Dua Lipa.
Ayshah spoke to some of the stars on the red carpet to find out who their heroes are.
You can watch highlights from the Teen Awards on Radio 1's YouTube channel