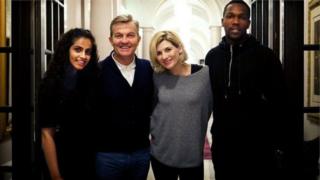 Doctor Who series 11 will kick off in autumn 2018. The show will have its first female Time Lord and three new cast members, but who are they?
The 13th Doctor Jodie Whittaker, will be joined by Bradley Walsh, Tosin Cole and Mandip Gill.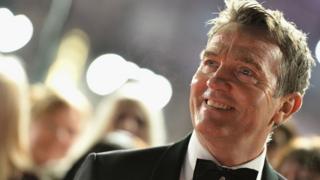 Getty Images
Bradley is presenter of The Chase quiz show. He'll play Graham.
He's an actor, comedian and has a whole load of other talents. He was even in Coronation Street.
Bradley says he's looking forward to being part of the show. He's been a fan of the show for most of his life.
He said: "I remember watching William Hartnell as the first Doctor. Black and white made it very scary for a youngster like myself."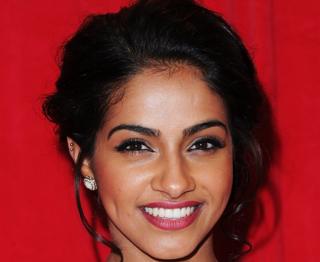 Getty Images
Actress Mandip Gill has appeared in Hollyoaks and Casualty. She said she was "over the moon" to join the "iconic" show, adding: "I didn't believe it to be true for the first few weeks." She'll play Yasmin.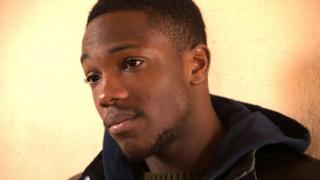 BBC/WTTV
Tosin Cole had roles in EastEnders spin off, E20 and Star Wars: The Force Awakens, said he was looking forward to "jumping in this Doctor Who universe". He'll play Ryan.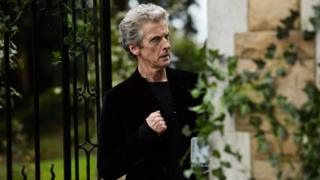 The series will have a 10-week run of 50-minute episodes in autumn 2018, starting with a feature-length hour long show for the launch.
The 12th Doctor Peter Capaldi, who took over the role in 2013 will officially leave the show in this year's Christmas special.
Not much has been revealed about the new characters except for their names.