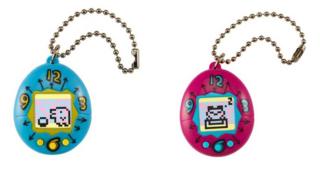 Bandai US
Tamagotchi is back for its 20th anniversary.
The egg-shaped toy was a huge craze in schools all over the world, when it was first released worldwide in 1997.
It was even eventually banned from lots of classrooms for being 'too distracting'.
The company who make them have announced they are bringing out a new slightly smaller version of the original Tamagotchi, to celebrate its anniversary.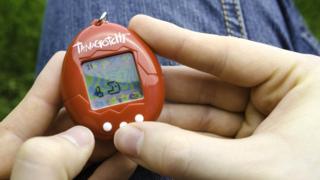 Getty Images
The name Tamagotchi is a combination of the Japanese word for egg 'tamago', and the English word watch.
Players had to take care of a tiny virtual pet, including feeding it, and cleaning up its poop.
As of 2010, more than 76 million Tamagotchi have been sold all over the world.
So, we decided to take a look at some other top retro toys that have made a comeback...
SNES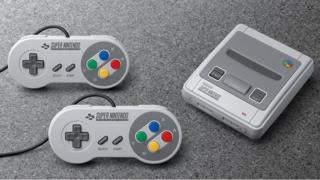 Nintendo
First released in 1990 the Super Nintendo Entertainment System, or SNES for short, was one of the best-selling consoles of its time.
It was made by Nintendo and had games like Super Mario World, Zelda and Donkey Kong.
Nintendo have decided to re-release the console this year for a limited time, after they stopped making it in 1999.
The newer version now has a rewind button which will let players rewind up to five minutes of gameplay from your last save.
Furby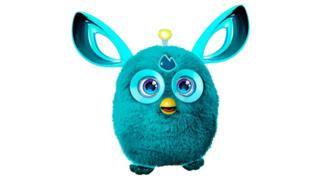 Hasbro
The talking toy first came out in 1998 and was hugely popular.
Around 40 million Furbies were sold during their first three years of release.
Furbies are robot creatures that can speak around 24 different languages, including its own unique language called 'Furbish'.
Since their first release, Furbies have had two big come-backs in 2005 and 2012, with lots of new features including LCD eyes and a mobile app.
Trolls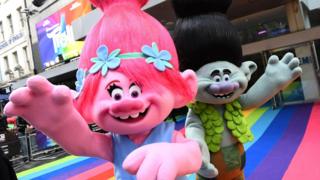 Getty Images
Trolls were first invented by a Danish woodcutter and fisherman called Thomas Dam in 1959.
He carved one for his daughter as a Christmas present, and they then became popular with the rest of his town.
Word eventually spread of the Troll dolls to other countries and in the early 1960s they were one of the biggest selling toys in America.
In 2016 DreamWorks Animation released a brand new film based on the Trolls toy.