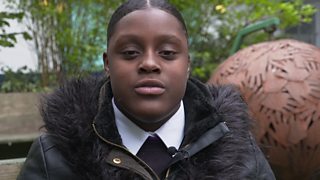 'I don't think people in Moss Side get enough chances'
A report released today suggests there are huge differences in the opportunities people get in life.
That can be because of factors such as where you grow up, how much money your parents have and the colour of your skin - rather than how clever or talented you are.
The Government's Race Disparity Audit shows how people of different backgrounds are treated across areas including health, education and jobs.
Prime Minister Theresa May says that more needs to be done to make things fair for everyone.
She has said that services must "explain or change" any differences in how they treat people of different races.
We've been to speak to Shaneil from Moss Side in Manchester about what she thinks needs to change to stop inequality.
Shaneil has been supported by the charity Reclaim Project