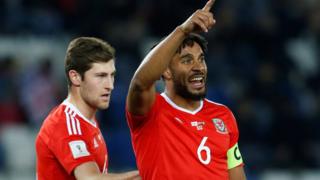 Reuters
Wales and the Republic of Ireland will battle it out at the World Cup qualifiers tonight.
They're facing each other at the City Stadium in Cardiff - and it's a big match for both teams.
Wales are currently second in Group D, with the Republic behind them by just one point.
It's all to play for, as both teams could still automatically qualify - or reach the play-offs.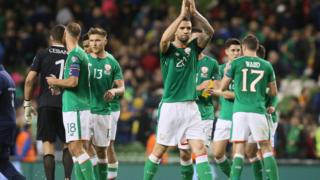 Getty Images
A draw would be enough for Wales to stay in second place, but this wouldn't guarantee a play-off spot for Russia 2018.
But if the group leaders Serbia slip up at home to Georgia, then both Wales and the Republic would have the chance to secure an automatic World Cup place.
This would depend on who won their match tonight, as both Wales and the Republic could still come top of their group.