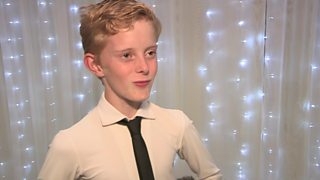 Kids tell us why they love ballroom dancing
Strictly's back and the series has got off to an exciting start.
The celebrities are competing to see who can become the best ballroom dancer - and lift the famous glitterball trophy.
But it's not just celebs who have caught the dancing bug - lots of kids love to ballroom dance too.
We caught up with some of them to find out why they enjoy it so much.