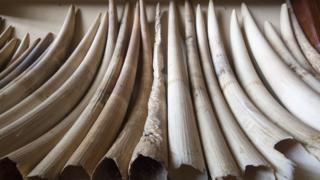 WWF/Mike Goldwater
The sale of almost all ivory in the UK, mainly from elephant tusks, could be banned under new plans.
It's thought that 20,000 elephants are killed each year for their ivory tusks, which are used to make ornaments.
Although it's currently illegal to buy and sell ivory tusks, the UK currently allows the sale of older ivory ornaments and antiques to other countries.
But the government will talk about new plans to ban nearly all of this, including older ivory.
Click here if you want to find out more about elephants and ivory.