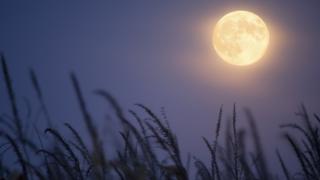 Getty Images
Leaves are filling up the streets, the air is getting colder, and thoughts are turning to Halloween.
Autumn is well and truly on its way.
For astronomy fans, Autumn also means it's time for the Harvest Moon.
What is the Harvest moon?
The Harvest Moon is the name given to the first full moon that takes place closest to the Autumn equinox.
The Equinox is when the Earth's equator is almost directly in line with the centre of the Sun. This takes place twice a year, around late March (Spring equinox) and late September (Autumn equinox).
The name Harvest Moon comes from when farmers would need to start gathering in crops to prepare for the winter months. They used the bright light to extend the working day.
The full moon would light up the night sky and give them more light to work with - allowing them to gather in the crops in time for winter.
When will it happen?
This year's Autumnal equinox came on September 23rd, and will be followed by the Harvest Moon shining around the time of sunset on the 24 September.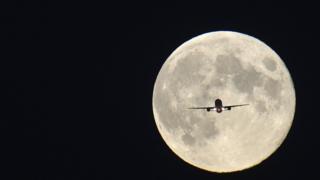 Reuters
How can we see the Harvest Moon?
If the weather is clear, we should get an amazing view of the full moon. Stargazers will be able to see the Harvest Moon with or without a telescope, all you need to do is look up at the sky.
Sometimes people say the Moon turns a deep orange for the Harvest Moon. This effect sometimes occurs if you glimpse the Moon when it is close to the horizon. It's because you are seeing it through the thickness of the Earth's atmosphere that can cause it to change colour slightly.
When it gets up into the centre of the sky, it will be shining a brilliant white.
So, let's hope it's a clear night!