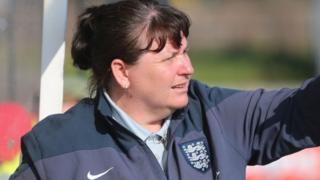 PA
Mo Marley has become the new temporary manager of England's women's football team.
She replaces Mark Sampson who was sacked from the job last week.
Mo used to captain the England team when she played and is the boss of the under-19 side.
She'll now be in charge of the senior team for their next three matches, including World Cup qualifiers in November.