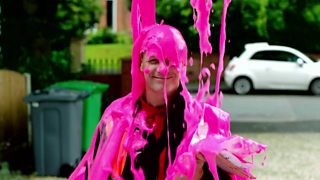 Saturday Mash-Up: A trip back in time
Nearly all of you reading this will be too young to remember Saturday morning live kids TV.
Shows like 'Live & Kicking' will probably be something your parents would remember instead!
Well, with the new CBBC Saturday morning live show 'Saturday Mash-Up' we thought it might be fun to show you guys what so many children spent their Saturdays watching!
So Leah has gone back in time to bring you a run-down of what Saturday mornings used to be about!