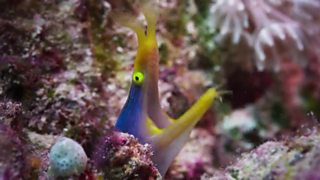 Attenborough back with Blue Planet II
If you are like us, here at Newsround, then you probably love a bit of David Attenborough's nature documentaries like Planet Earth and Blue Planet.
Well, Blue Planet is back and once again it's jam packed with amazing shots of the life which fills our seas and oceans.
Whitney has been finding out a bit more about what goes into making a great nature documentary!