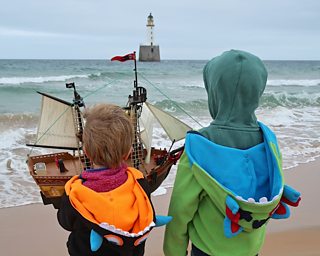 The toy boat on a real-life adventure
Two brothers who love adventure have set themselves a list of things to do before they grow up.
From sending a Lego man to space, to burying their very own time capsule, the boys have so far completed 209 mini adventures.
But their biggest success to date is the toy boat they launched from near their home in Aberdeenshire.
Check out the little boat on a big adventure.`