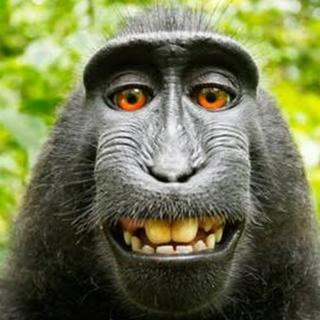 ©Wildlife Personalities
A wildlife photographer has won a two-year legal fight over a famous 'monkey selfie' photo.
Naruto the black macaque monkey won worldwide fame in 2011, when she got hold of photographer David Slater's camera, and took her own selfie.
But it led to a row over who owned the photograph - the photographer or the monkey?
Normally professional photographers, like David Slater, charge people for using snaps they've taken because they own something called the copyright.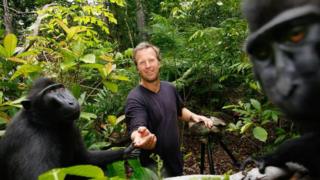 ©David J Slater
In January 2016, a US court decided that the monkey did not legally own the photo that she took of herself.
Animal rights group, Peta appealed against the decision, arguing the monkey deserved to benefit in some way, but this was later kicked out.
Now in a twist, the photographer David Slater has said he will give a quarter of the money he receives from selling the monkey selfie to registered charities "dedicated to protecting the welfare or habitat of Naruto".
So everyone's a winner, in a weird kind of way!
Copyright protects the photo under law, so that people can't use it without the owner's permission.
Some people said that they could use the picture without anyone's permission, because it was taken by a monkey - not a person.
But the photographer, David Slater, argued that the photo was his, because it was his equipment.
An American judge later decided that the monkey doesn't own the photograph.
Even though animals are protected by the law like people are, he said that it doesn't mean that they can own things under the law as well.