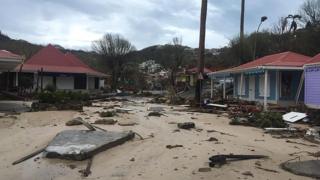 AFP
Emergency services are helping people in the Caribbean after Hurricane Irma caused lots of damage to homes there.
The second most powerful Atlantic storm ever started at sea and has passed through the islands of Barbuda and Saint Martin, causing massive damage to buildings and airports.
Nine people died during the storm. The government, police and fire fighters are helping those who've lost their homes.
The hurricane is now moving north to Puerto Rico. Winds aren't as strong but there's no electricity and most of the people who live there have moved to special storm shelters where they can stay safe.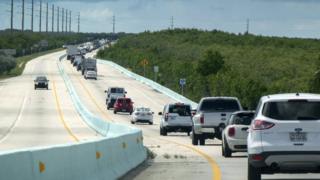 EPA
Hurricane Irma is expected to hit Florida in the US on Sunday. Lots of people there have already left their homes and moved to safety.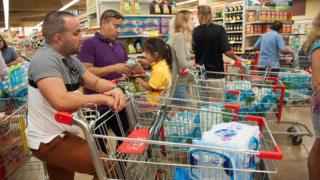 AFP
A second hurricane called Jose is moving through the Atlantic and could hit the same islands. A third called Katia is developing close to the Gulf of Mexico.