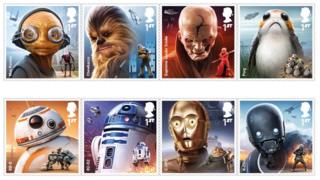 Royal Mail
The Royal Mail has revealed eight new Star Wars stamps ahead of the new film.
The stamps are available in October but fans will have to wait to see Star Wars: The Last Jedi until December 2017.
Some of the stamps contain secret details that can only be seen under a certain type of light called UV.
Take a look at some of the stamps below and find out who's who.
Maz Kanata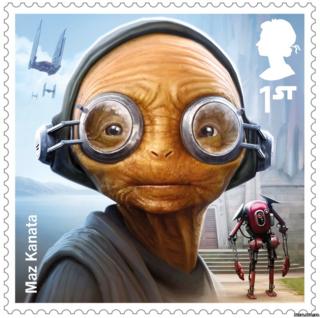 Royal Mail/PA
Maz Kanata is more than a thousand years old.
She has plenty of experience surviving in the underworld.
Chewbacca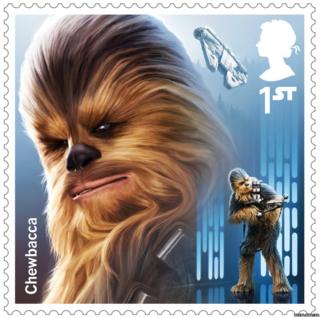 Royal Mail/PA
Chewie is a legendary Wookiee warrior and one of the heroes of the Rebellion.
He's also really loyal to his friends and co-pilot aboard the Millennium Falcon.
R2-D2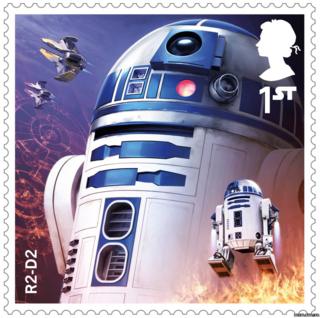 Royal Mail/PA
R2-D2 has been on many adventures with different characters in Star Wars.
He's good at fixing things and is best friends with droid C-3PO.
C-3PO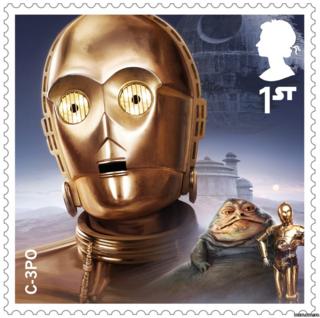 Royal Mail/PA
When he was a boy, Jedi Anakin Skywalker built the droid C-3PO to help his mum.
C-3PO has since become a member of the Resistance and has been caught up in many battles.
Porg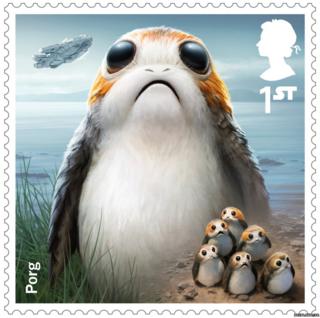 Royal Mail/PA
Porgs are curious creatures.
They come from the planet Ahch-To, where Luke Skywalker is living.