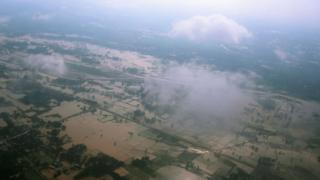 Getty Images
Heavy rain is still falling in South Asia, where this year's monsoon season has caused massive flooding, affecting millions of people.
Every year, the rainy season or monsoon season can cause floods during June - September.
But this time the floods in the area are the worst they've been in many years.
Governments and aid agencies are working to bring clean water, food, shelter and medical aid to people affected as tens of thousands of homes, schools and hospitals have been destroyed.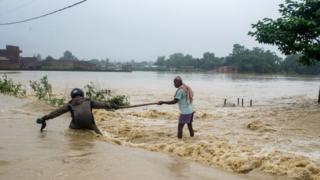 AFP
The International Federation of Red Cross and Red Crescent Societies (IFRC) called the South Asian floods one of the worst regional humanitarian crises in years.
It's thought that over 1,200 people have sadly died.
Emergency services, charities and the United Nations are trying to help those affected.
What's happening and where?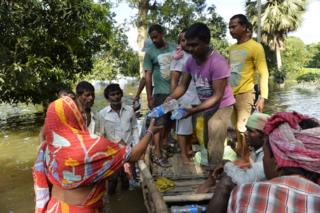 DIPTENDU DUTTA/AFP/Getty Images
Millions of people have had to leave their homes in India, Bangladesh and Nepal over the last fortnight.
The UN say about 40 million people have been affected by the flooding in South East Asia.
DIPTENDU DUTTA/AFP/Getty Images
It's thought that 18,000 schools have been damaged, which means over a million children are unable to get to school.
Temporary shelters are being built, including spaces where children can gain access to food, school books and playtime areas away from the floods.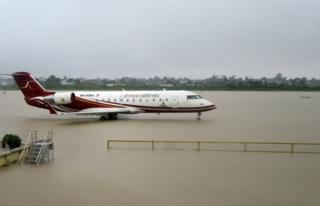 AFP/Getty Images
Transport has also been affected. Sections of main roads and bridges have been washed away, making it harder for help to reach affected areas.
Charities say they are doing all they can to get clean water, food and other essential supplies to those in need and relief camps have been set up.