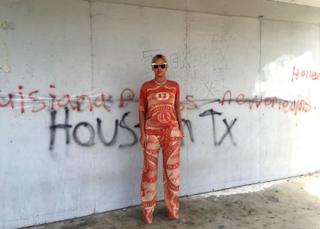 Tina Knowles / Instagram
Beyonce has promised to "help as many" victims of Hurricane Harvey as she can in her home city of Houston, Texas.
"I remain in constant prayer for those affected and for the rescuers who have been so brave and determined to do so much to help," the star said.
She added that she was working with her BeyGOOD charity and her church "to implement a plan to help".
Houston has been hit by record levels of rain.
Officials estimate more than 30,000 residents need shelter. At least 20 people have died.
Other stars including Kim Kardashian West and Drake have promised to help.