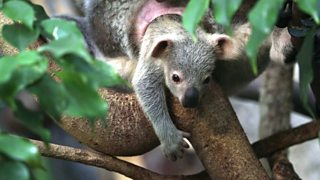 Cute alert! Check out this baby koala
Edinburgh Zoo has welcomed another addition to it's koala family!
The tiny baby koala, known as a joey, has been wriggling around in it's mums pouch and now its venturing out and about.
Koala's are facing lots of problems in the wild, deforestation and other issues are taking their homes away from them.
Check out the video...