More and more robots are being created every year to carry out jobs that people have usually done in the past.
That can be good news when it comes to jobs that people don't like, such as cleaning.
But what happens if robots end up doing too many jobs? Will there be enough jobs for humans?
Newsround viewer Jasmine sent us a letter telling us how worried she was about children like her losing jobs in the future to robots.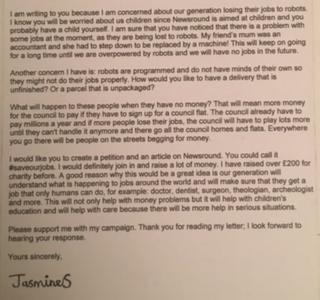 She was also concerned that robots "do not have minds of their own so they might not do their jobs properly."
Newsround decided to send Jasmine to Bristol, England, to meet some technology experts and get some answers.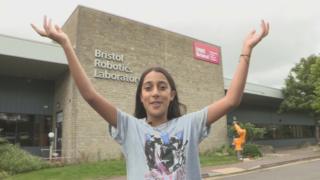 Newsround
Watch the video at the top of the page to see what she discovered!
If you have a story that you think we might want to investigate, then get in touch here, and who knows, you just might see it on Newsround.