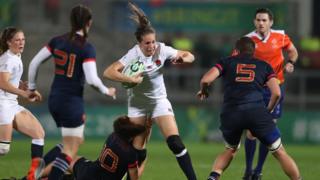 ALLSPORT/Getty Images
World champions England are through to Women's Rugby World Cup final after a powerful performance saw them beat France.
England upped their game in the second half to end up winning the match 20-3.
They will now play New Zealand on Saturday at the Kingspan Stadium in Belfast, Northern Ireland.
England's women are trying to keep the title they won against Canada in 2014.