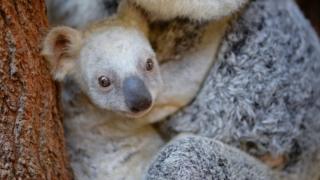 Tourism Australia/Australia Zoo
A rare white koala joey has been born at a zoo in Queensland, Australia.
Zookeepers say it is very unusual to see a koala with fur this light and with eyes and skin remaining the usual brown black.
But said the koala's white coat is not caused by a condition called albinism, which is when a human or animal doesn't have the chemical in its hair, skin and eyes that creates colour.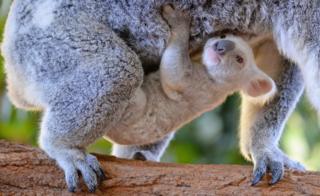 Tourism Australia/Australia Zoo
Australia Zoo have now asked the public to help name the rare koala.
Suggestions so far include Snowflake, Diamond, Pearl and Djendaladi, meaning "white-haired" in the Noongar language.