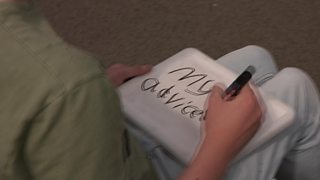 Starting high school with a disability
Lots of you will already be back at school or getting ready to start a new school year.
It's not always easy to fit into a new school or a new situation, and can be even harder if you have a disability.
Thirteen-year-old PJ uses a wheelchair and says his advice to anyone starting high school is: "Anybody who is starting school with a wheelchair, stay positive, get stuck in, get involved like everyone else."
Watch the video to hear more about PJ's story.