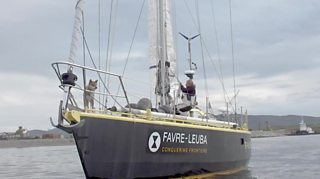 Mission: Sail to the North Pole
A crew of 10 people, and their dog, are trying to be the first to sail yachts to the North Pole.
They've just left Alaska and have a 3,500 mile journey ahead of them.
The team are taking the journey to draw attention to the melting sea ice.
Watch Whitney's video to find out more.
Pictures courtesy of Arctic Mission