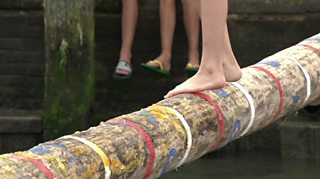 A slippery competition
How's this for a cool competition?
Children in the Netherlands have been taking part in the annual log walking championships.
The aim of the game is to walk between two river banks, on a tree trunk, covered in soap, without falling into the water.
Take a look at how things went.