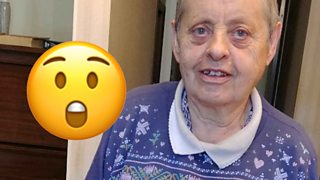 You won't believe what happened to this woman!
A woman in Canada has been reunited with her engagement ring - 13 years after she lost it!
The ring came off Mary Grams' finger when she was gardening back in 2004. She thought she would never see it again.
She even went to a jewellers and bought a replacement!
But this week, her daughter-in-law was pulling up carrots from the family garden for dinner - and guess what she found wrapped around one of the vegetables!
This video is amazing!