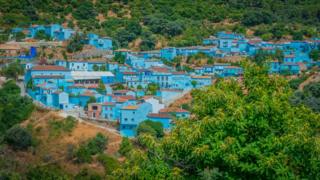 Getty Images
Six years ago, a town in Spain called Juzcar was painted bright blue to mark the release of a new Smurfs movie.
The village beat 200 others to become Pueblo Pitufo, which means 'Smurf town' in Spanish.
After the publicity stunt was over, the film company said they would paint the buildings white again, but the town voted to leave them as they were.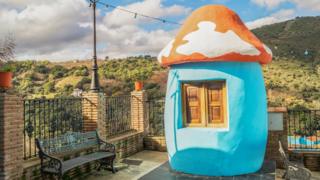 Getty Images
The brightly coloured buildings were attracting lots of tourists to the area.
But as of Tuesday, the town has been banned from having any formal link to the cartoon.
This is after a dispute with the family of the late Belgian artist Pierre Culliford, who first created the Smurfs in comic form.
The town can remain painted blue, but you won't see any blue characters in white hats here again anytime soon...