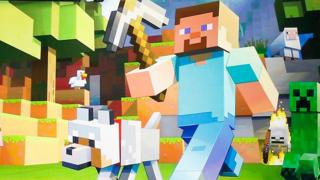 Getty Images
Newsround wants your questions for the people behind one of the biggest computer games in the world - Minecraft!
Is there something you've always wanted to ask the people who make it? Well here's your chance.
Maybe you want to know how they build the game? Or how you can become an even better crafter?
Whatever your question, send it in and Newsround will be putting some of the best to the Minecraft makers themselves!
This page is now closed. Thanks very much for sending in your questions to Newsround.