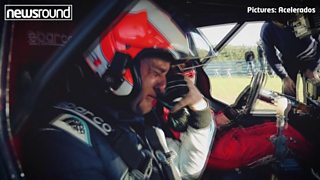 Former F1 driver's tears of joy when his son takes him for a spin!
Former F1 driver Rubens Barrichello's son is following in his dad's footsteps.
15-year-old Eduardo decided to take his dad out in a racing car to show him what he could do.
It all got a bit too much for the F1 champ and he became a bit overwhelmed as many proud dads do.
Bet you've seen your grown-up crying at key moments in your life!