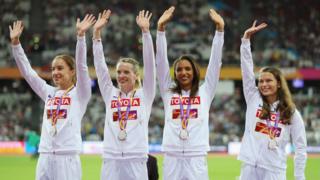 Allsport
Great Britain ended the World Championships on a high, winning two more medals.
Britain's 4x400 metres women won a brilliant silver, in an intense race where they were being trailed closely by Poland.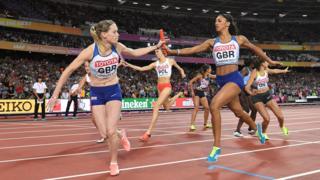 AFP
The relay team of Zoey Clark, Laviai Nielsen, Eilidh Doyle and Emily Diamond seized their opportunity for a medal when reigning champions Jamaica, were struck with injury on the second leg.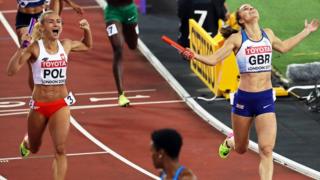 EPA
A few minutes later, the men's relay team won bronze, taking the British medal tally to six.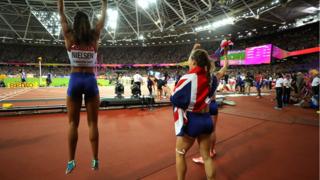 Allsport
Matthew Hudson-Smith, Dwayne Cowan, Rabah Yousif and Martyn Rooney were cheered on by the women's team as they ran a great race.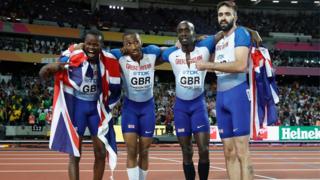 Allsport
There was no medal for Laura Muir though, who finished outside the medals in the 5,000m.
UK Sport had set Great Britain a target of winning six to eight medals at the championships but Mo Farah was the only athlete to win an individual medal.
Great Britain did narrowly miss out on more medals though, coming in fourth place, fives times.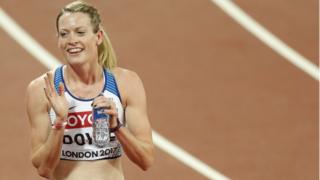 Reuters
British team skipper Doyle said: "If you look at the team as a whole, we've performed really well. We might have just made the medal target but sometimes that's irrelevant.
"Look at the bigger picture and I'm super proud of this team."