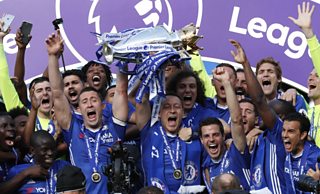 Quick guide to the Premier League
The Premier League is back, and what's even more special is it is celebrating its 25th anniversary season.
Over the next few months, there will be referees, red cards, transfers, tackles, fouls and free kicks, and more matches than you can shake a corner flag at.
But if you've not followed the Premier League before, then here is MOTD Kickabout's top footy freestyler John Farnworth with everything you need to know to understand what goes on.
Have a watch above.