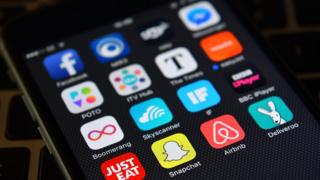 Carl Court/Getty Images
The children's commissioner for England, Anne Longfield, is worried that children are spending too much time online.
She thinks features like Snapstreak on Snapchat encourage you to spend more time on your phone.
Her job is to protect children's rights and understand what children think about the things that affect them.
Last year, we looked at how tech can be addictive in the Newsround tech special.
But do you find yourself spending more time online over the holidays?
We want to hear from you!

Thanks for getting in touch. This chat page is now closed.