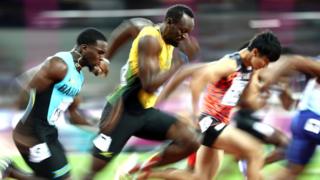 Getty Images
Usain Bolt has run his last solo 100m race at the World Athletics Championship in London.
But the Jamaican failed to secure a gold or silver medal, coming third.
The Olympic champion was the slowest out of the starting blocks and was left chasing for the entire race.
Christian Coleman and team mate Justin Gatlin made it an American one-two, with Coleman securing silver and Gatlin taking the gold.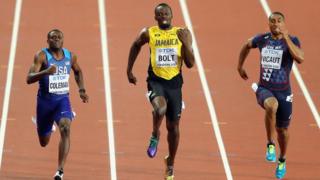 Getty Images
Usain had been struggling for fitness in his final racing season but many still had him as favourite to win what would have been his 20th gold medal.
Bolt gave some explanation for his unusually poor performance, saying that he "tightened up at the end and that is something you should never do. I didn't execute when it mattered."
Gold medal winner Justin Gatlin, who has had difficulties in the past when he tested positive for performance enhancing drugs cried when he won.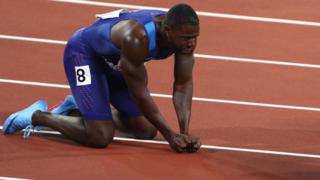 Getty Images
Some people in the stadium booed him because of his past.
Gatlin said after his win that "It is Bolt's last race. It is an amazing occasion. We are rivals on the track but in the warm-down area, we joke and have a good time. The first thing he did was congratulate me and say that I didn't deserve the boos. He is an inspiration."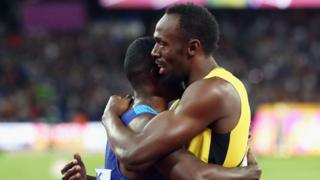 Getty Images