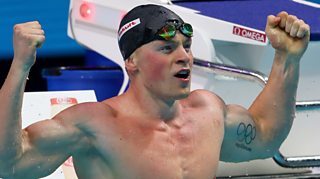 Adam Peaty answers your questions
British swimmer and world-record breaker Adam Peaty answer some of your questions!
He's just got back from the Swimming World Championships in Budapest, Hungary, where he won two gold medals.
He also broke his own world record, twice!
Find out how he keeps himself motivated, what sport he'd choose to do other than swimming and what it takes to get a six pack.