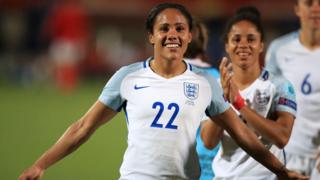 PA
England will face France in the quarter finals of the 2017 Women's Euros, after they beat Portugal on Thursday night.
It's been a strong tournament for the team so far - with three wins out of three - making them the first England team - men's or women's - to finish a group with a perfect record since 1982.
But they can't relax just yet. The Lionesses have not beaten France since 1974 and have lost to them in their last three major tournaments.
England boss Mark Sampson said: "We have three wins under our belt, France have one win under their belt. We feel confident for these high-pressure games."
Meanwhile, Scotland were so near and yet so far, after beating Spain but just missing out on their place in the final eight.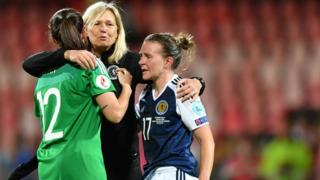 Getty Images
A goal by Caroline Weir secured their victory against the Spanish side, but they would have needed at least two in the net to make it through to the quarters.