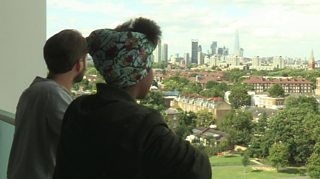 What's it like living in a tower block?
Lots of people live in tower blocks all over the UK, but since the tragic fire at Grenfell Tower in London, questions have been asked about how to make sure they're safe.
Lots of checks have been carried out on similar towers, to make sure that their safety features like smoke alarms and sprinklers would keep residents safe if a fire started.
Shania is fourteen, and lives in a tower block in London where tests have been carried out on the cladding which covers the building.
She showed Ricky around her home, told us why she loves living there, and what it's been like since the disaster.