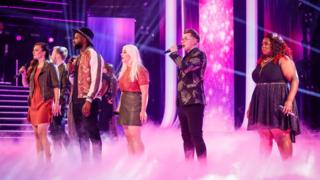 Leeds Contemporary Singers were crowned Pitch Battle Champions last night in a super close final.
But here at Newsround, we like to hear from you, so why not tell us who you wanted to win.
Maybe you loved Scot Soul or perhaps All The King's Men blew you away!
This chat is now closed, here is a selection of some of your comments.
I think Leeds deserved to win because they are great singers. Go Leeds
Rory, 10, Chichester
We loved Portsmouth University Choir! With all that energy, drive and passion, they brought something unique to the show! They really deserved to win for sure!
Kay