Sophie Hahn, Aled Davies and Georgie Hermitage claimed their second gold medals taking Team GB's tally to a whopping 35 medals.
Hahn powered through to win the T38 100m as she did earlier in the 200m.
Georgie Hermitage added T37 100m gold to the first place result she claimed after winning the 400m and Aled Davies claimed shot put gold.
Jonathan Broom-Edwards also did well and took silver in the T44 high jump.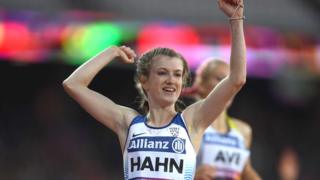 Getty Images
Sophie Hahn worked hard for her victory against a field of para-athletic stars, including teammate Kadeena Cox and long jump champion, Olivia Breen.
Speaking to the BBC she said: "I'm so happy to retain my title and break a world record." Go on Sophie!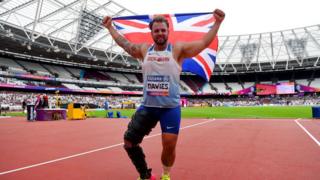 Getty Images
Aled Davies also broke a record alongside winning gold; he's become the first man ever to pass the 17m mark in his particular classification of shot put.
The Welshman told reporters he and his team wanted to go further and they were actually aiming for 18m!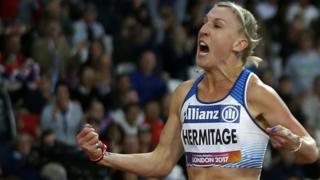 Getty Images
Georgie Hermitage, who claimed a gold, incredibly only returned to training five years ago after being inspired by the London 2012 Olympic and Paralympic Games.
And she hasn't wasted any time - winning gold in the Rio Olympics in 2016 and also a world title in Doha at the 2015 Para-atheltics World Championships.
Not to mention setting a world record in the 400m, go Team GB!