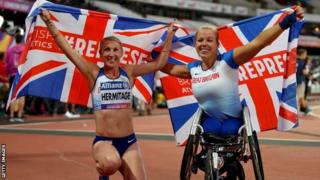 Getty Images
Team GB had a great day at the World Para-athletics Championships in London on Thursday, with victories from Hannah Cockroft racing to her third gold of the Championships.
Britain is now third on the medals table, behind China and the US, with a total of 28 medals, including 13 gold.
Wheelchair racer Hannah Cockroft (nicknamed Hurricane Hannah) has now won more medals than any other senior British athlete in the history of the World Championships.
Hannah races in a category for athletes who have a condition called cerebral palsy and use a wheelchair.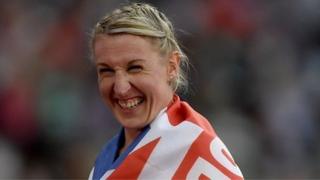 Getty Images
Meanwhile, runner Georgie Hermitage set a new world record with victory in the T37 400m.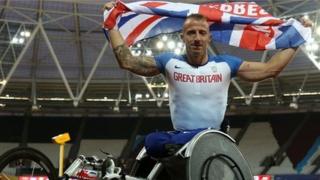 PA
And wheelchair racer Richard Chiassaro won a bronze in the 400m - his first ever medal in a major championship.
Chiassaro said that he wanted to win the medal for his 6 year old son.