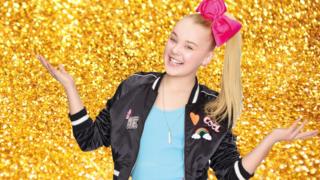 If you're a fan of giant bows then you've probably heard of JoJo Siwa.
She was a dancer on the popular American television show, Dance Moms, where her team mates included Maddie Ziegler. Since then she's been pretty busy - she's recorded a single, made giant bows popular and has her own YouTube channel.
Now we need your questions for JoJo - have you got something you'd love her to answer?
This chat page is now closed. Thanks for sending in your questions.