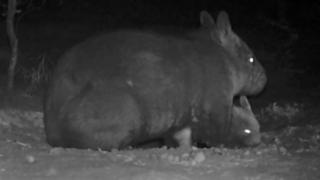 AFP
One of the world's rarest species - the northern hairy-nosed wombat - has been given a much-needed boost with a brand new arrival.
The new wombat was born at the Richard Underwood Nature Refuge in St George, in Australia.
The baby, known as a 'joey', brings the total number of the animals to 251 and was the first of its species to be born at the wildlife refuge for five years.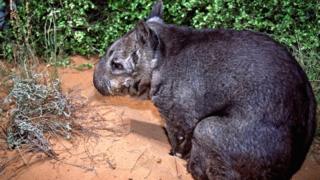 AFP
The main threats to the wombats are wild dogs, disease and competition for food from kangaroos.