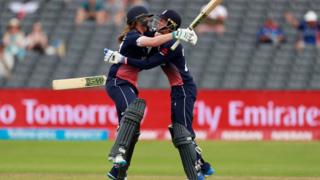 Reuters
England have made it through to the final of the Women's Cricket World Cup.
The host country beat South Africa by just two wickets at the match in Bristol.
England will now face either Australia or India at Sunday's final at Lords Cricket Ground in London.
Hopes will be high for England, who have only lost one match this competition and topped their table in the group stages.