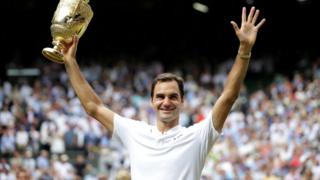 Reuters
Roger Federer is the men's singles champion at Wimbledon for a record eighth time.
He beat Marin Cilic in straight sets on Centre Court on Sunday.
So does this make him the greatest of all time? Here's what the stats say: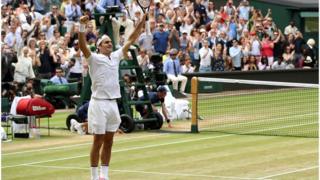 Getty Images
8 Federer sailed into the record books when he won the Wimbledon men's singles title for a record eighth time.
19 He's won 19 grand slam titles over his career, which is the most of any player. It's four more than the next highest ranking player, Rafa Nadal.
35 This is the age at which Federer won the 2017 Wimbledon title, making him the oldest winner of the event since the Open era began in 1968.
41 The number of years since the last time a player won the men's singles at Wimbledon without dropping a set. Bjorn Borg managed this in 1976 before Federer did it in 2017.
14 The number of years between his first grand slam win in 2003 and his latest one.