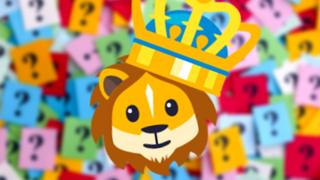 Getty Images
The Disney film The Lion King is one of the biggest animated films of all time.
It has also been made into a musical stage show, which has been a huge success - and now, it's coming to the big screen...again!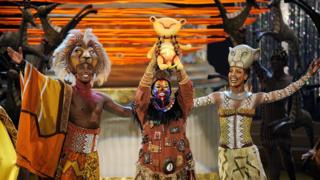 Getty Images
Walt Disney Studios has confirmed that the film is having a live action remake, a bit like The Jungle Book and Beauty and the Beast have recently.
So what do we know about the new film?
What songs will be in it?
Lovers of the original songs in the film, like I Just Can't Wait To Be King and Circle of Life, will be pleased to hear that the new film will include songs from the original film.
Who will play the characters?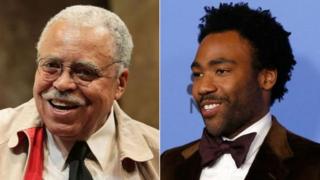 Partners
Soon after the film was announced, we found out that Donald Glover would play the lead role of Simba, while James Earl Jones - who played Simba's father Mufasa in the original animated film - will play the role again.
Disney have now confirmed the full cast - which includes queen of pop Beyoncé playing future queen of the pride Nala!
The character is the lioness who befriends Simba as a young cub, and later becomes his partner as he fights against his evil uncle Scar.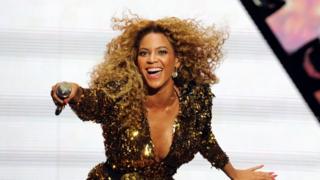 Chiwetel Ejiofor, meanwhile will take on the role of Scar with John Kani as the wise baboon Rafiki.
Billy Eichner and Seth Rogen will play lovable meerkat and warthog duo Timon and Pumbaa.
American TV presenter John Oliver will be the voice of Zazu, the red-billed hornbill played by Mr Bean actor Rowan Atkinson in the original film.
Alfre Woodard will play Simba's mother Sarabi, while JD McCrary and Shahadi Wright Joseph will be the young Simba and young Nala.
John Faveau, who directed the recent remake of The Jungle Book, will be directing the film.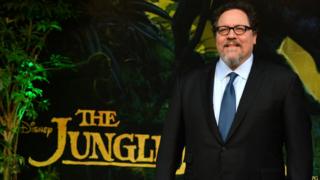 Getty Images
When is the film coming out?
The studios said: "We can officially confirm that The Walt Disney Studios and director Jon Favreau are putting a new re-imagining of The Lion King on the fast track to production."
Disney has said that it is currently planned for release in July 2019.