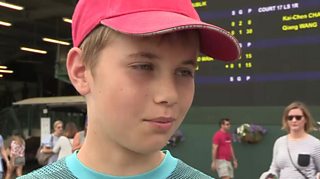 Wimbledon 2017: How excited are you?
It's the most famous tennis competition in the world.
So if you are one of the lucky few who got tickets for day one, it's not surprising you'd be pretty happy about it.
Ayshah's been chatting to some of the children who got to enjoy the big names playing on the first Monday of Wimbledon.
Who are they most excited to see play?