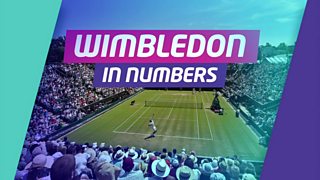 Wimbledon 2017 in numbers
The professional tennis season is made up of hundreds of tournaments around the world, and one of the most prestigious is Wimbledon.
So if you fancy yourself a bit of a tennis buff, or you simply want to know more about the whole thing, then this fact attack is for you.
From matches played, to strawberries and cream eaten, we give you Wimbledon in numbers!