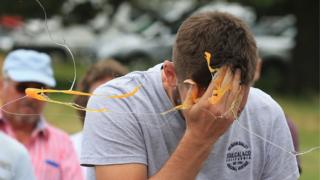 Getty Images
We're not yolking there is such a thing as the World Egg-Throwing Championship and as you'd egg-spect it can get pretty messy!
This year the competition, which happens in Lincolnshire in the UK, was won by a team all the way from New Zealand.
Nick Hornstein and Robbie Hollander travelled across the world to compete and they won gold!
They took part in the Egg Throwing event which sees teams of two people throwing an egg as far as they can without breaking it.
The pair managed to throw their egg a huge 81 metres, frying both their opposition and the old world record of 76 metres.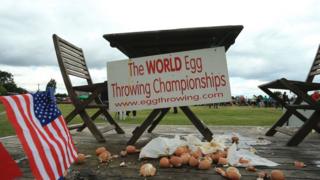 Getty Images
International players
Teams from England, Australia and Germany also participated in the games, but Julie Moens of Canada was the championships' most eggs-ceptional competitor.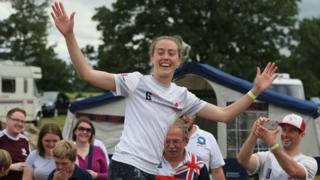 Getty Images
The Canadian won gold in both the Russian Egg Roulette and the Egg Catapult events.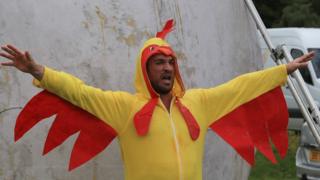 Getty Images
The Russian Egg Roulette challenge is probably the messiest of the lot. It sees two players take turns to pick from six eggs and smash them on their heads.
The catch is that five eggs are boiled and one is raw - whoever avoids the raw egg is the winner!