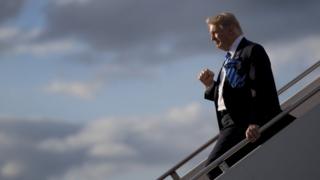 Getty Images
The top court in America has approved part of Donald Trump's controversial travel ban.
The plan, that Mr Trump announced soon after he became President, aimed to stop people from seven mainly Muslim countries entering America.
It also put a stop to all refugees entering the US for 120 days.
Mr Trump said it was needed to keep America safe, but other people disagreed and there were lots of protests about it.
Some smaller courts ruled that it was against American law and stopped it happening.
Now the United State's top court, the Supreme Court, has ruled that parts of it can go ahead.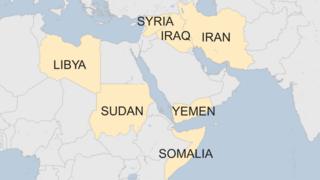 The new ruling will bar visitors from Iran, Libya, Somalia, Sudan, Syria and Yemen and it also puts a 120-day ban on all refugees entering the US.
However it also says this WON'T apply to people who have a clear relationship with America - either through family, schools or a job.