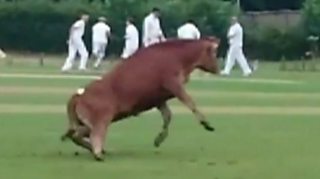 Bull-me over! It's a bull on the pitch
Cricket is normally a pretty chilled out sport - so this bull thought he'd shake things up a bit.
The cheeky animal interrupted a match in Cheshire over the weekend.
Nobody was hurt and once the bull had gone, play continued.
Check him out.