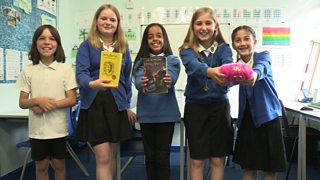 You tell us why you love Harry Potter
It's one of the best-selling book series of all time, yep, we're talking about Harry Potter!
The first book - Harry Potter and the Philosophers Stone - came out 20 years ago, and since then it has sold around 100 million copies all over the world!
The series was written by author J.K.Rowling, and it's even been turned into a huge block-buster film.
So, to celebrate we've been asking some of you guys what it is you love about the books...