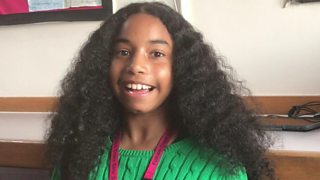 Why people are wearing green today
Lots of people all over the UK are wearing green clothes for the day.
It's all part of a big fundraising day called Green for Grenfell, which hopes to raise money for the people who have been affected by fire at Grenfell Tower in London.
Children and adults are donating £1 to charity to wear green clothes and accessories to show their support.
Newsround speaks to some kids who have been joining in, to find out why they decided to get involved...